HTC HD2 announced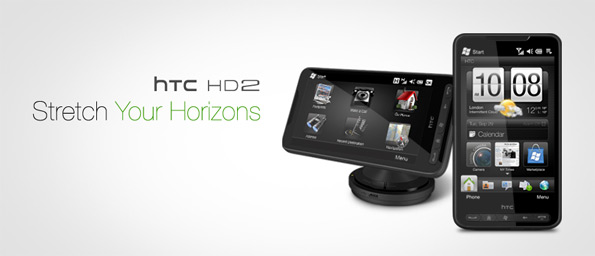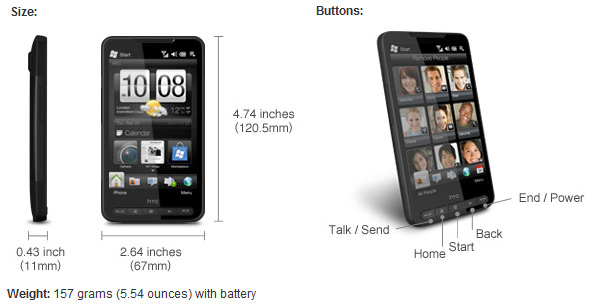 Ok, this is the moment we have all been talking about. HD2 is now officially announced. All we have to wait for now is the final ROM build and it will hit the streets. Check out the complete specs on HTC website, and we would like to point out:
1GHz Snapdragon processor
4.3" WVGA (480×800) screen
512MB ROM & 448MB RAM
5 MP autofocus camera with dual LED flash
Windows Mobile 6.5 with HTC Sense and Opera browser
Tethering (present on WM since … ever)
Wi-Fi Router mode
Digital Compass and all the sensors we need
Social networks integration
3.5mm audio jack
1230mAh battery
As you can see, HTC is presenting to us that TouchFLO 3D is to be known as HTC Sense, UI that was first announced in the HTC Hero unveiling (although the two do not have that much in common).
Be sure to follow our RSS feed and stay tuned for our extensive HD2 video review…