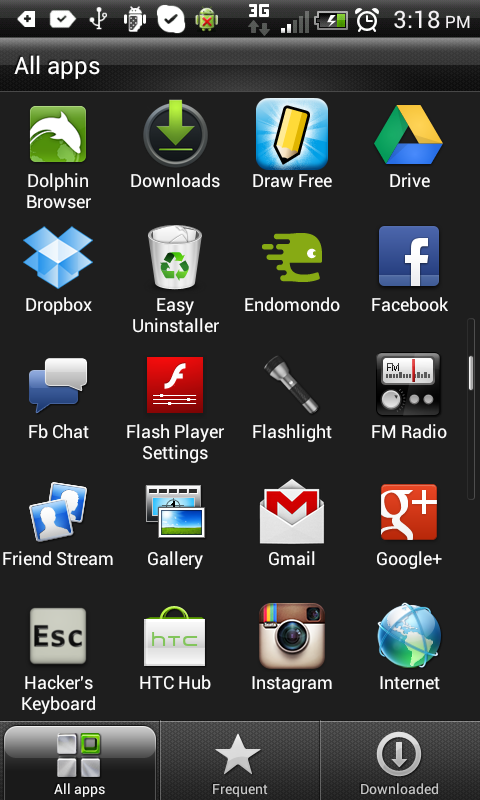 HTC rolled out Android ICS update for Desire S, Rhyme and Incredible S devices
Finally, HTC rolled out the long-awaited Ice Cream Sandwich (Android 4.0) update for the Desire S, Rhyme and Incredible S. It comes together with HTC Sense 3.6. You can get the RUU (ROM Update Utilty) for your device here at HTC Dev Downloads.
We have tried out the ROM upgrade on our Desire S device. We really like the slick UI of both ICS and Sense and we're very pleased to see that the device became overall more responsive. Although it's a WWE (Worldwide English) release, which means provided System languages are the world major ones like English, German, Russian, Chinese etc., HTC included also many East European languages for spell check which is quite nice.
Before upgrading, don't forget to backup your applications, data and SMS messages first. The RUU download is about 400 MB big. After download, you just need to connect your device to your PC and start the downloaded RUU and follow the instructions provided in the readme file, which is detailed and also gives instructions on how to recover from a failed upgrade. Actually, our installation failed at first because it was a rooted device and the RUU wouldn't recognize it. So, if you have a rooted device, make sure to S-On it first or you won't be able to install the upgrade. The upgrade process was quite fast – in under 10 minutes we had ICS running on the Desire S.
Here are some screenshots for your pleasure, enjoy :)
[nggallery id=22]