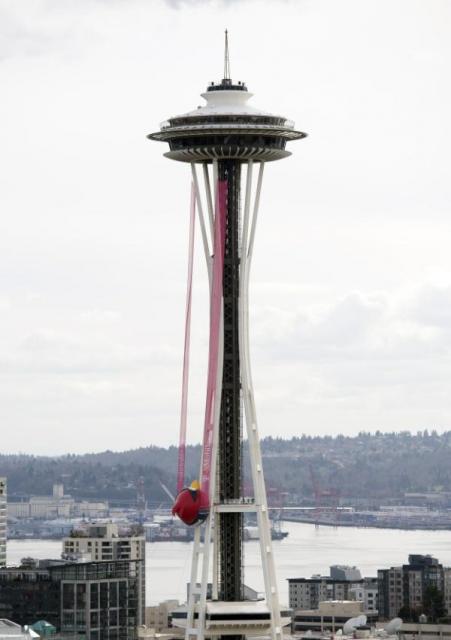 NASA inspired Angry Birds Space – Seattle campaign
One of the best games for smartphones and tablets is back, Angry Birds by Rovio, this time in space. The idea for Angry Birds Space actually originated in a challenge NASA made to Rovio nearly a year ago on Twitter:
Hey @RovioMobile, our computers are a bit better than they were in '69. We might be able to help you launch birds if you find pigs in space.

— NASA (@NASA) March 27, 2011
but except the excellent new game, have a look at their marketing campaign. This time Rovio attached a giant Angry Birds slingshot to the Seattle Space Needle!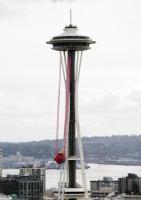 After a giant claw kidnaps their eggs, the Angry Birds chase it into a wormhole and find themselves floating in a strange new galaxy – surrounded by space pigs! Luckily the Angry Birds have super powers of their own…
You can try new game, now with "space" physics, that even involved NASA consultants. Angry Birds Space is available for Android devices at Google Play
More information at twitter and techcrunch