As Windows Phone 7 is getting near, concepts appear
We are all very interested in the upcoming Windows Phone 7. As the new mobile OS from Microsoft is getting closer to launch date, people are getting nervous. Of course, that can sometimes be a good thing. Check out the design concept of XDA's Livven (@FollowLivven on Twitter).
Remember this is JUST A CONCEPT :) based on a rumor that HTC Mondrian (1.3GHz) will be Diamond/TouchPro/HD based. The author is working on HD3 based concept as well.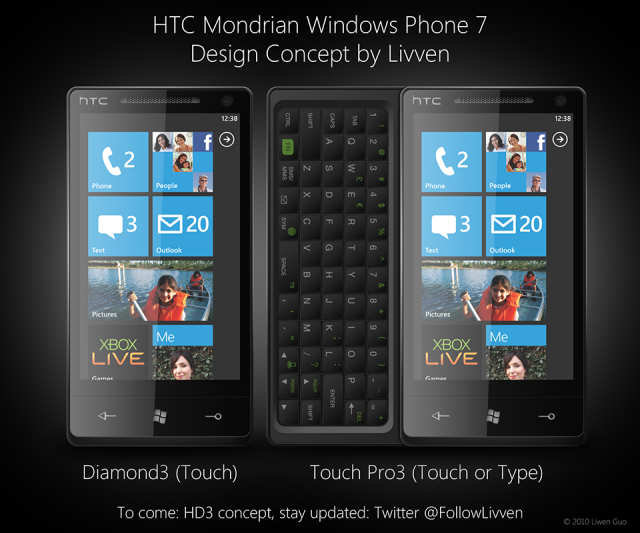 We really think that 5-row keyboard is a must on qwerty devices, and it would be great if a similar device would hit the markets on Fall 2010.
There is one WP7 phone that is already known – LG Panther. According to MobileTechWorld Microsoft has been sending to its worldwide offices to start training people and developers. We must admit that Panther looks cheep, with not so comfortable keyboard (small space, 4-row).