Sony Ericsson Aspen, eco-friendly smartphone with Windows Mobile 6.5.3
Sony Ericsson has announced that it will be launching first smartphone sporting 6.5.3 version of WinMo. It is equipped with 2.4" QVGA (240×320) touchscreen display, QWERTY keyboard, 3.2 megapixel camera (sadly, no flash), WiFi, microSD slot (again, sadly, with up to 16GB support), micro USB connector, A-GPS and quad-band GPS/EDGE support. It has GreenHeart label, meaning, it will be energy efficient. Phone comes in two colors, Iconic Black and White Silver: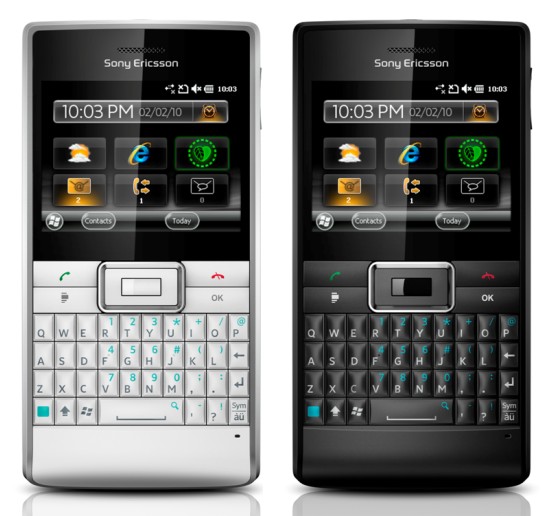 Software bundle is really rich, as you can see from Sony's press release. Windows Mobile 6.5.3 brings support for capacitive screens, multitouch, and more finger-friendly layout.
It is expected to hit the streets in Q2 of 2010.
Sources: Engadget / Sony Ericsson's press release