Toshiba Cell Regza 55X1 – our next LCD ?
Not so often are we so overwhelmed with a new device that is about to hit the market. These days, it obviously is a time for pre-christmass unveiling. Hot topic for today is the new LCD TV from Toshiba. It is absolutely amazing. According to various sources (see below), this 55-inch, 240Hz display boasts a mighty impressive 5,000,000:1 contrast ratio, self-congruency technology for improved picture detail on the edges, a peak luminance of 1250cd/m², and LED backlits dividing the screen into 512 distinct areas.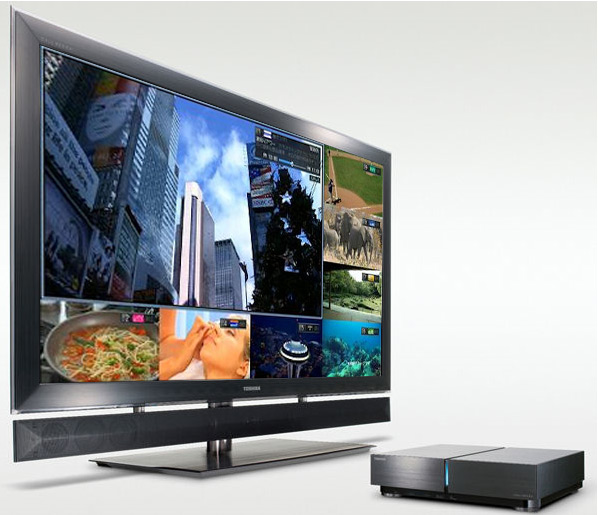 Powering it up is the PS3 Cell processor and just below the screen Toshiba mounted sound bar consisting of 7 speakers. The user will be able to simultaneously display up to 8 separate screens and browse the web using Opera. Standing next by this beast is a black box that holds 3TB in hard drives (2x1TB + 2x512GB) which can record from up to 8 individual sources for a 26-hour period. Just wow!
The fun starts in december (Japan only) for staggering 1,000,000 yen (7,620 €). Let's all hope for Q1 launch in Europe and USA…
Sources: [Engadget], [Toshiba], [Gizmodo]