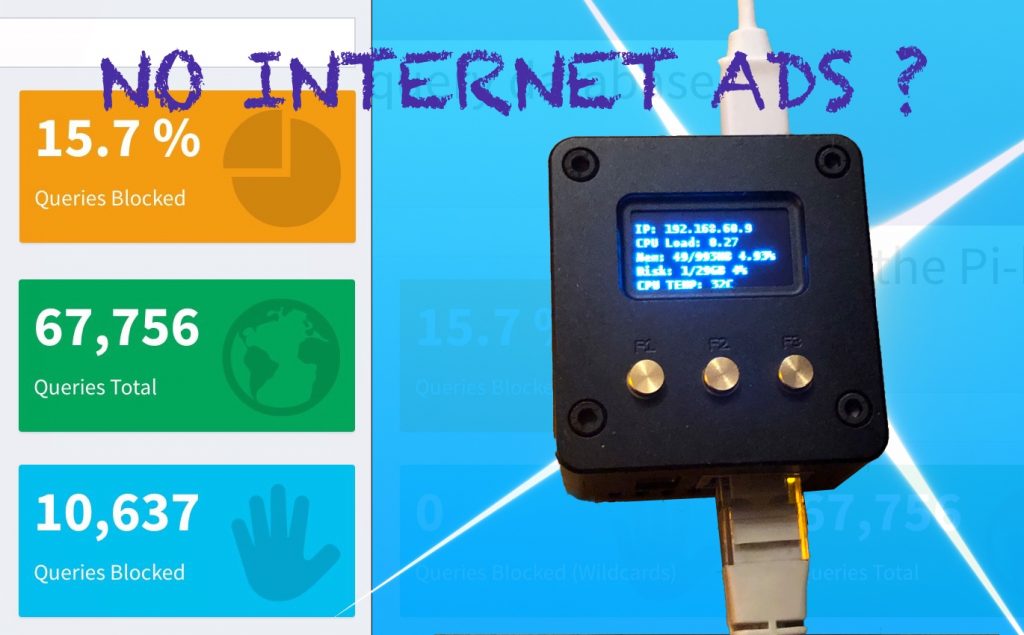 How to block ads using Pi.Hole and NanoPi Neo2 ?
I have just received new ARM computer – NanoPi Neo2 (by FriendlyARM), noticed that it has a Gigabit Ethernet port!
My "old" Raspberry Pi 3 Model B+ has "only" 300Mbit ethernet because it is "over USB2.0" which is really a shame!
Another good thing is that NanoPi Neo2 arrived with fantastic Aluminium case with OLED display & passive heatsink!
With so nice OLED display, and Gigabit Ethernet it is ideal for AD BLOCKING device using fantastic open source project pi.hole.
What is idea? Each time when ads try to load, they load from some domain, pi.hole maintains list of advertisement (and malware) domains and block them for all devices in your network that use you pi.hole DNS device.
So after installation in order to enjoy ad free internet, you must manually change ip to your pi.hole server, or assign that as DNS using DHCP parameters on your router.
continue reading:
Let the fun begin / start the tutorial!