Dual core Snapdragon Chipset Released by Qualcomm
Qualcomm – the company behind our beloved Snapdragon-based processors that we're beginning to see in more and more devices today – has announced that they've begun sampling their first dual core Snapdragon processors. The new models are the MSM8260 and the MSM8660 and they feature two cores with the ability to run up to 1.2Ghz per core.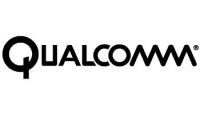 They've referred to these chipsets as the third generation of Qualcomm chipsets and will be targeted for manufacturers looking to make high-end smartphones.
Qualcomm also has a third chipset in their third generation of products – the QSD8672 – which has the ability to reach 1.5ghz in each core. That chipset was sampled in the second half of 2009 and we expect to see devices carrying the chipset sometime in 2010. Read ahead for the full press info.
Via Phandroid.com