Nikon Coolpix S1000PJ with integrated projector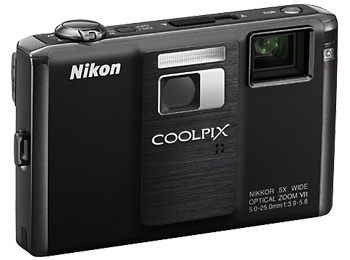 Nikon Europe has announced world's first camera – Coolpix S1000PJ with integrated projector. The ground-breaking Nikon Coolpix S1000PJ is expected to shake up the compact digital camera market as people begin to see the benefits of sharing and viewing pictures and videos using personal projection. The Nikon Coolpix S1000PJ doesn't just pack a punch with its projector – the compact digital camera delivers high resolution images with 12.1 effective megapixels and a 2.7" wide viewing-angle TFT LCD monitor. With a high ISO 6400 sensitivity and using Nikon's exclusive image processing concept, Expeed, the camera offers the kind of high quality images you expect from Nikon.
We hope that we will soon see this technology embedded in other devices like PDA phones.
Via LetsGoDigital