ai.rs blog Exclusive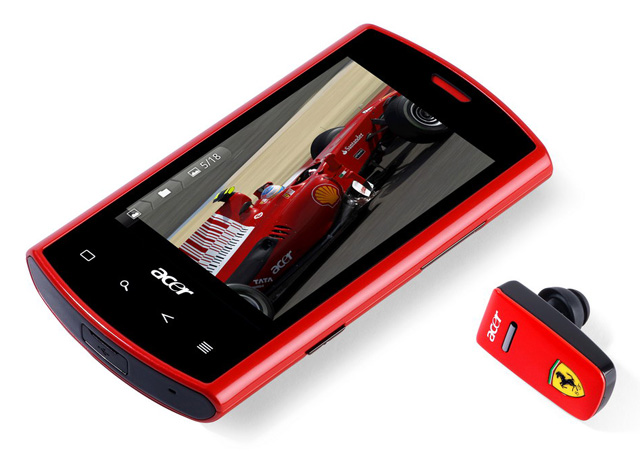 The first Acer Android phone gets a new facelift and new OS version as well. The hardware is the same as in the regular model, and this special edition phone with bluetooth headset and pouch in Ferrari colors is celebrating the 800th race of the Formula 1 Ferrari team. The software portion of the phone has minor changes as well, new user interface, cool desktop wall papers and music resembling the Ferrari engine.
Expect a review of the Android 2.1 powered Special Edition Liquid E soon… Check out the exclusive high resolution images in the following gallery and the full review of Liquid previously on our blog.
Source: ACR Mobile